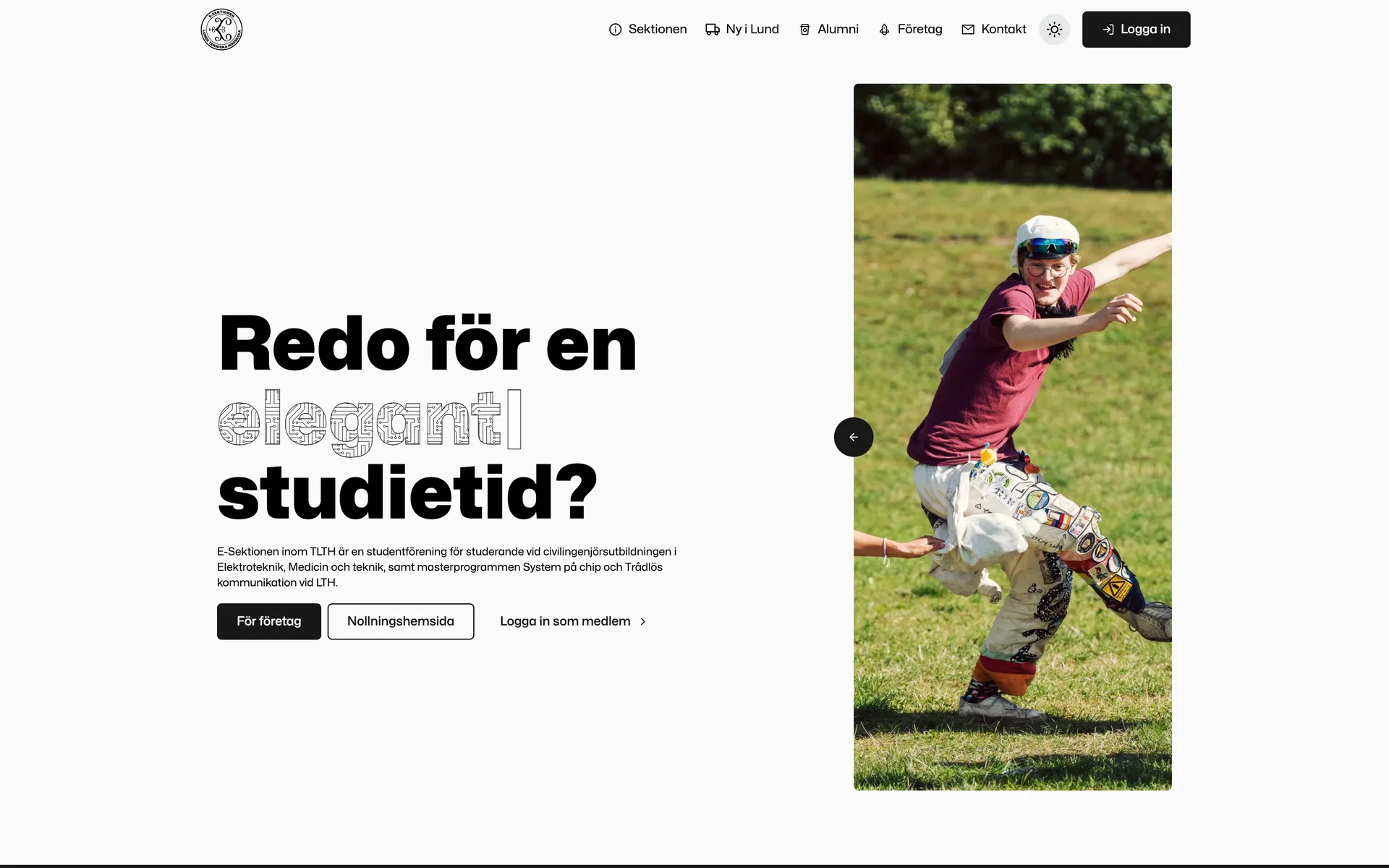 E-Sektionen website
The website for the student union E-Sektionen at TLTH
Built by volunteers at the Guild to display information about the guild and to make it easier for members to login and manage their membership.
Features
Information about the union
Contact information and contact form
Membership login and dashboards
Administration of news, articles, members and more.
Tech
The project is split up into two parts; a frontend and a backend.
Frontend